Creates a seamless, crack-bridging seal that prevents moisture from penetrating the roof
LINE-X Roofing Applications
Moisture penetration leads to devastating consequences such as concrete corrosion, weakening of the buildings structure, interior damage and the growth of mildew, of which causes a health and safety concern for the occupants of the building. Leaking roofs can become a thing of the past with the help of LINE-X roofing applications.
1. Make sure surface is clean, dry and free from oil and fatty residues.
2. Complete adhesion between sheets and the substrate.
3. Prime with LINE-X approved primer - between 0.05 - 0.10 kg/m2.
4. Spray LINE-X XS-101 to 2mm. Adhesion tests to be performed prior to completing application.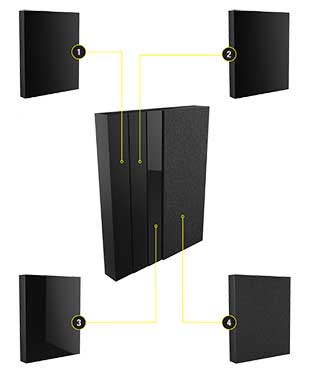 E-TAG 005 PART 6 CERTIFICATION
CE Certified - Concrete Membrane
Seamless protection
Crack-bridging - 400% Elongation
Water-tight seal
Fast return to service
applications
Flat Roofing
Green Roofs
Reservoir Roofs
Factory Roofs
and more
LINE-X CAN PROTECT JUST ABOUT ANYTHING.
BENEFITS OF LINE-X ROOFING
LINE-X provides custom solutions for your needs and challenges.
Seamless, long-life seal
Prevents moisture penetration
Crack-bridging (over 400% elongation)
Free from solvents
LINE-X is a spray applied coating, applied proffesionally by our team of trained appliactors.
SEAMLESS, DURABLE, WATER-TIGHT SEAL.
LINE-X can keep the most complex arrangement of slopes, gables and hips completely sealed from water ingress. Area's that were once prone to leaking, such as sky lights and air-conditioning shafts and be confidently protected from future leaks.
Just like a liquid membrane, LINE-X's spray applied application simply follows the surface contours and creates a seamless, jointness water-tight seal.
GREAT ADHESION TO:
With the correct preperation, LINE-X will adhere to most substrates, including...

Concrete
Wood
Metal
Bitumen
PVC membrane
Asbestos
Fiberglass
Spray-foam
IT'S ALL ABOUT THE PREPARATION
LINE-X is applied by our approved network of mobile applicators who know what it takes to do the job right, from initial preparation down to the final coat of LINE-X.