CREATES A SEAMLESS, CRACK-BRIDGING SEAL THAT PREVENTS MOISTURE FROM PENETRATING THE ROOF
Moisture penetration leads to devastating consequences such as concrete corrosion, weakening of the buildings structure, interior damage and the growth of mildew, of which causes a health and safety concern for the occupants of the building. Leaking roofs can become a thing of the past with the help of LINE-X roofing applications.
LINE-X roofing membranes are suitable for both moderate and severe climatic conditions and is certified for full user loads, making an ideal waterproof lining material for roof gardens, inverted roofs, green roofs and other high foot-traffic rooftops.
FULL LOAD BEARING CAPABILITY (P4)
SUITABLE FOR MODERATE AND SEVERE CLIMATIC CONDITIONS
SUITABLE FOR ALL ANGLES OF ROOF SLOPE (S1-S4)
MONOLITHIC SEALED MEMBRANE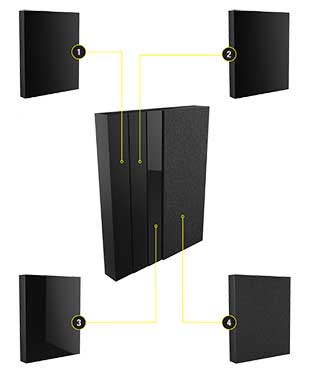 E-TAG 005 PART 6 CERTIFICATION
CE CERTIFIED – CONCRETE MEMBRANE
SEAMLESS PROTECTION
CRACK-BRIDGING – 400% ELONGATION
WATERTIGHT SEAL
FAST RETURN TO SERVICE
FLAT ROOFING
GREEN ROOFS
RESERVOIR ROOFS
FACTORY ROOFS
AND MORE
BENEFITS OF LINE-X ROOFING SOLUTION
LINE-X provides custom solutions for your needs and challenges. Shield your roof from extreme heat, cold, rain, snow and more.
Seamless, long-life seal
Prevents moisture penetration
Crack-bridging (over 400% elongation)
Free from solvents
Full load bearing capability (P4)
Suitable for moderate and severe climatic conditions
Suitable for all angles of roof slope (S1-S4)
LINE-X is a spray applied coating, applied professionally by our team of trained applicators.
SEAMLESS, DURABLE, WATERTIGHT SEAL.
LINE-X can keep the most complex arrangement of slopes, gables and hips completely sealed from water ingress. Areas that were once prone to leaking, such as sky lights and air-conditioning shafts, can be confidently protected from future leaks. Just like a liquid membrane, LINE-X's spray applied application simply follows the surface contours and creates a seamless watertight seal.
LINE-X OFFERS GREAT ADHESION TO:
With the correct preparation, LINE-X will adhere to most substrates, including…
PVC membrane
Asbestos
Fiberglass
Spray-foam
IT'S ALL ABOUT THE PREPARATION
LINE-X is applied by our approved network of mobile applicators who know what it takes to do the job right, from initial preparation down to the final coat of LINE-X.