LINE-X has a range of revolutionary fast set, spray applied polyurea that is perfect for lining the interior of tanks. Prevent corrosion, stop abrasion, and extend the life of any tank with a LINE-X protective coating.
REGULATION 31 APPROVED POLYUREA
When it comes to tanks and reservoirs containing fresh drinking water, LINE-X's Aquaurethane Extreme has been specially formulated to meet the stringent regulations required for fresh, treated and potable water storage reservoirs (Regulation 31).
Aquaurethane Extreme has been specially formulated by our team of chemists to meet the requirements of both UK WRAS approval as well as Regulation 31, of the Water Supply (Water Quality) Regulations, the UK's most stringent and highest standard for water containment.
All of our LINE-X polyurea coatings are 100% solids (contains NO VOCs) and are touch dry in seconds, making it easy and quick to apply. LINE-X coatings systems are professionally applied by trained applicators using specialized high-pressure plural component application equipment. The speed and ease of application allows large surface areas to be coated in a very short time. Minimal downtime means you save money.
1. CLEAN THE SUBSTRATE OF ALL LOOSE DEBRIS AND REMOVE ANY PREVIOUS DEFECTIVE COATINGS.
2. SPRAY AN AVERAGE OF 1MM COAT OF LINE-X AQUAURETHANE EXTREME ONTOT HE SUBSTRATE.
3. IF EXTRA ADHESION IS REQUIRED, BOLT REINFORCING PLATES TO THE SUBSTRATE.
4. APPLY AN ADDITIONAL AVERAGE OF 2MM COAT OF LINE-X AQUAURETHANE EXTREME OVER THE FIXING PLATES AND THE PREVIOUS COATING, CREATING A SEAMLESS MEMBRANE.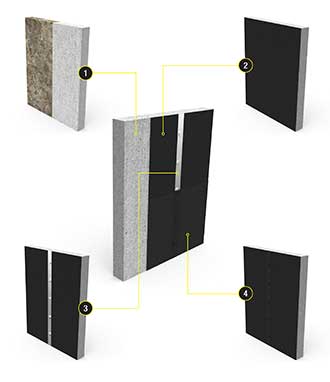 REGULATION 31 APPROVED
WRAS APPROVED (IN GREY)
SEAMLESS PROTECTION
EXCELLENT CHEMICAL RESISTANCE
WATERTIGHT SEAL
FAST RETURN TO SERVICE
MEETS THE REQUIREMENTS OF BOTH UK WRAS APPROVAL AND REGULATION 31, OF THE WATER SUPPLY (WATER QUALITY) REGULATIONS
SPRAYED TO DESIRED THICKNESS
TOUCH DRY IN SECONDS – FAST RETURN TO SERVICE
FORMS A WATERTIGHT/AIRTIGHT SEAMLESS MEMBRANE
RESISTS MOST COMMON CHEMICALS
PREVENTS RUST, CORROSION AND OTHER FORMS OF DETERIORATION
APPROVED BY THE UK SECRETARY OF STATE FOR USE IN PUBLIC WATER SUPPLIES
 
REGULATION 31 APPROVED
WRAS APPROVAL