LINE-X WATERTIGHT VAN LINING
If you need durable watertight protection in the load area of your van, then LINE-X® van lining is the right choice for you. LINE-X spray-on van liners prolong the working life and presentation of your load area. The tough LINE-X coating prevents rust, corrosion, dings and scratches. The textured 'factory finished' look helps prevent load shift and can be easily jet washed without creating mould and mildew.
CERTIFIED "FOOD SAFE" – GREAT FOR FOOD FREIGHT INDUSTRIES
NO LOSS OF CARGO SPACE
WATERTIGHT AND AIRTIGHT SEAL, PREVENTING RUST AND CORROSION
SCRATCH AND SLIP RESISTANT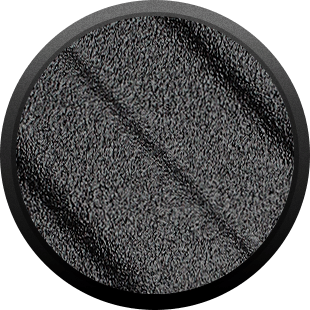 UNIVERSAL FIT FOR MAKE AND MODEL OF VAN
CAN BE SPRAYED OVER EXISTING PLY-LINING OR STRAIGHT TO THE METAL
COLOURED LINERS AVAILABLE
OPTIONAL ANTIMICROBIAL PROTECTION AVAILABLE
PROTECTION YOU CAN COUNT ON.
With LINE-X spray-on van lining, cleaning the load area is easier than ever. Simply jet wash inside the load area to remove mess and debris. No need to fumble with a plastic liner or worry about trapping water underneath. A LINE-X spray-on van lining is watertight and adheres to every contour of your van's load area.
LINE-X is also corrosion and chemical resistant providing long-lasting protection on the toughest jobs. Most importantly, it protects against dent and impacts, providing longer lasting van life.
No matter how you use your van it will look like new for years to come!
LINE-X APPLICATION PROCESS: SPRAY-ON VAN LINERS
Every LINE-X spray-on van liner is applied by highly trained technicians who treat your vehicle like it's their own. Our skilled applicators take time to ensure the quality of their work by verifying the precise tolerances of every van liner, ensuring a consistent and ideal thickness for optimum utility in a load area.
1. REMOVE FITTINGS AND MASK VAN
On a clean, dry truck, the bed is masked as if it is to be painted. The entire truck is covered to protect from overspray.
2. CLEAN AND SAND
Every inch of the spray area is thoroughly cleaned and scuffed to guarantee a strong molecular bond.
3. APPLICATION
Trained technicians carefully and precisely apply the LINE-X. It dries in 3-5 seconds
4. Complete
The whole process is complete in two hours and you can drive home. After a 24-hour cure time, the vehicle is ready for loading.
"We feel that the LINE-X process has been extremely beneficial and important to the customisation of our animal centre van. The liners are hard-wearing and very durable. They can resist damage during transportation and are easy to clean. Being able to wash down the cargo area is important for the health and safety of animals and staff. It even has soundproofing qualities which is great to reduce loud barking and other noises."
G. Taylor – Animal Care Manager – RSPCA Chesterfield & North Derbyshire Branch
Welcome to LINE-X Xperiments. This is where we take the toughest protective coatings on the market and subject them to outrageous and incredible tests of strength and durability in our lab. You know … for science. Watch our Xperiments, suggest some of your own, but whatever you do, don't try these at home.